How Do I Continue Reading a Title?
The Comics Plus Reader will hold your place for you!

If you don't finish the title in one read, no worries! You can start back later right where you left off.
Steps to picking up where you left off

1. Click the 'Read Now' icon

2. When prompted, select "Continue Reading"

Progress Bar
You can also see how far you are in a title by the progress bar on the cover page. In addition, you can sort the titles on "MyShelf" by those you haven't read yet, are currently reading, or have already read.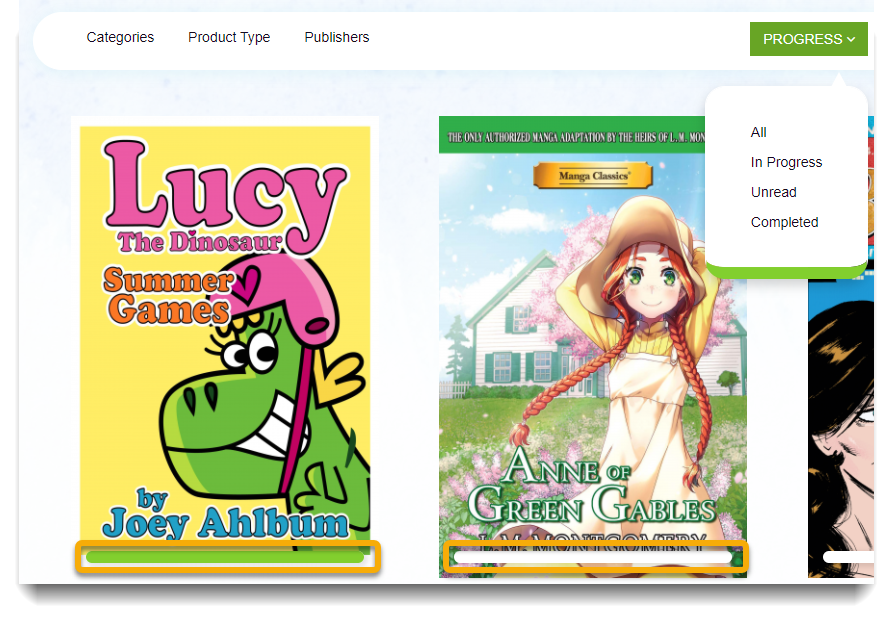 Related Articles

Controlling What Is and Is Not On MyShelf

How Do I Add Titles To MyShelf? There are two ways to add a title to your shelf: 1. When you read a title it will automatically appear on your shelf. Click the 'Read Now' icon on the hover page of a title. 2. You can add titles to your shelf without ...

When is Comics Plus Available?

All titles are available 24/7!

What is Comics Plus?

Comics Plus, powered by LibraryPass, is a digital platform offering thousands of digital comics, graphic novels and manga to readers through school, public, and academic libraries. You can access titles using a smartphone, tablet, or web browser, ...