Themes

Comics Plus Library Administrators have the ability to choose between a light theme and a dark theme!
How do I change the theme for my Comics Plus Webiste?
Who will be affected by changing the theme for my library?
Only your Comics Plus platform will reflect this change. All of your patrons will see this new theme when logging into their Comics Plus account.
Do the themes apply to the apps and the web?
The light and dark themes apply to the Web experience only.
Can patrons choose their own theme?
The Library Administrator has full control over which theme is reflected in their Comics Plus collection.
What options are available?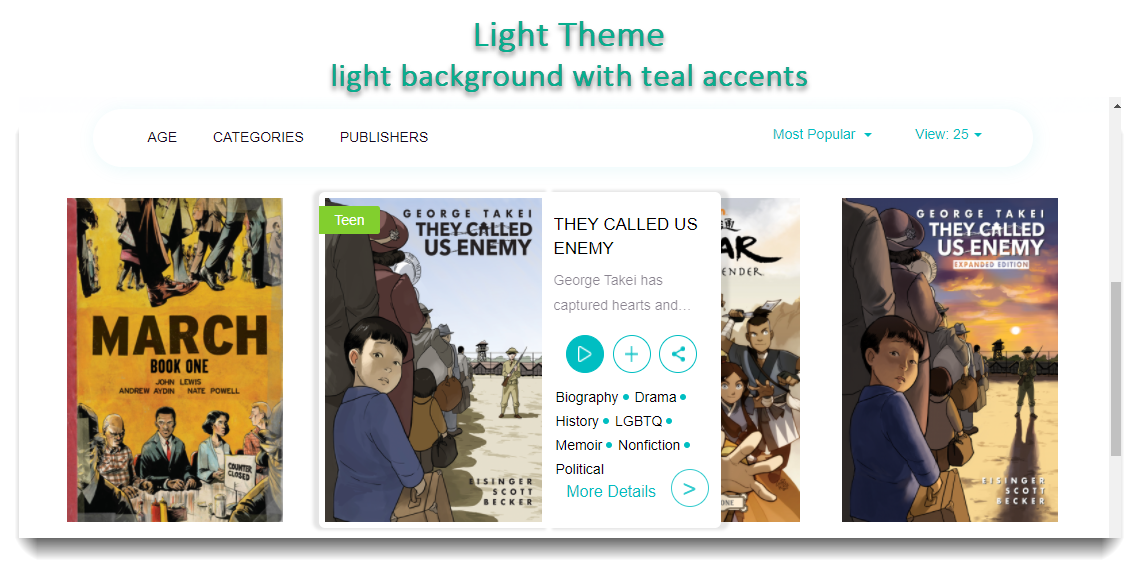 What are the differences between the themes?
The functionality (how the site works, what options are available on each page, etc.) are identical across themes. The differences are in the color and feel of each theme.